A lot of you have asked me about life in Australia, and I just thought I would post a quick update of how things are going on here, and my first thoughts about Sydney. 
It feels like so much time has passed, but it's only been a month in Sydney. I am loving the laidback vibe of the city, friendly people, and the greenery. The plants just gleam, especially after there's been a rainfall. Of course, all this vegetation means more wildlife than I am accustomed to, but well, that can't be helped. What I am not particularly liking is the hilly terrain near our apartment. As beautiful as it looks in pictures, after a 10 minute walk, I stand in a corner out of breath.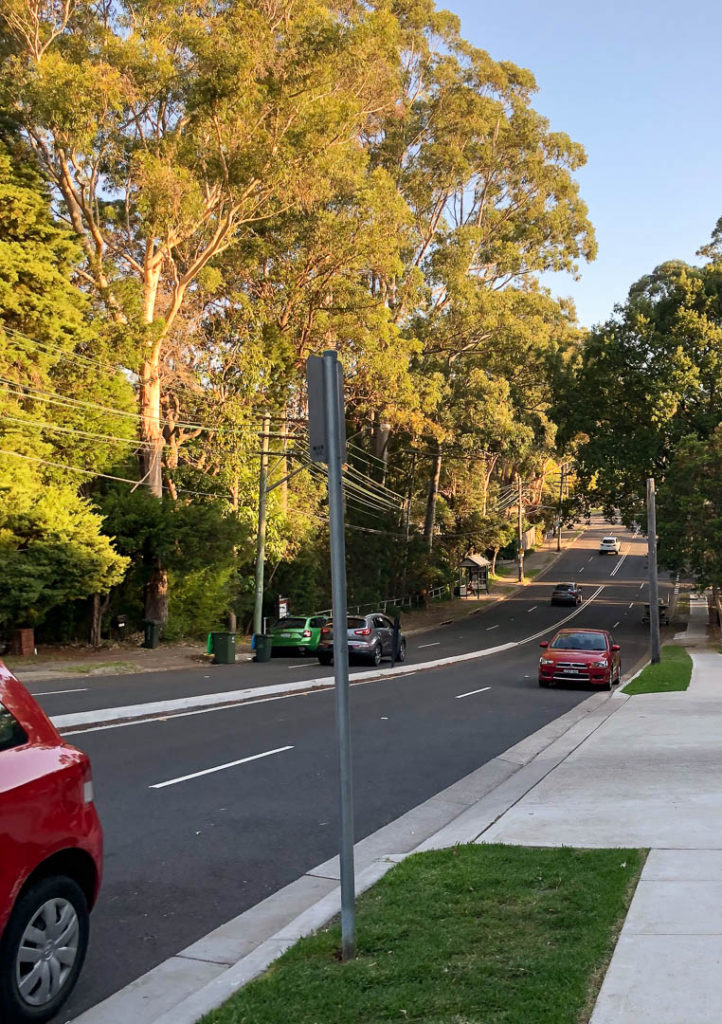 Sydney is quite the multi-cultural city. There are people of all ethnicities walking around. There are quite a few Desis here and one always gets hear a few words of Hindi/Urdu when out and about. In fact, there are certain suburbs which have such a majority of Desi's that it feels like I am back home. For instance, the suburb "Lakemba" holds a Ramazan festival. I want to go there just to see what happens.
Unlike other places I have travelled to, halal food is easily available in Sydney. That is due toa considerable amount of meat producers being middle-eastern and proximity to countries like Malaysia and Indonesia. There are many restaurants offering halal cuisine and there is bound to be a Turkish/Desi/Middle-Eastern outlet in food courts. In addition, chain restaurants like Rashays, Nando's, Oporto and more are halal. Certain places don't have a halal certification but procure food from halal suppliers, so that's another option. The seafood here is phenomenal and so is the produce therefore lots of seafood, vegan and vegetarian options. If only basic chicken cuts are required, the local supermarket may just be enough, otherwise going to a halal certified butcher is necessary to get desired meat cuts.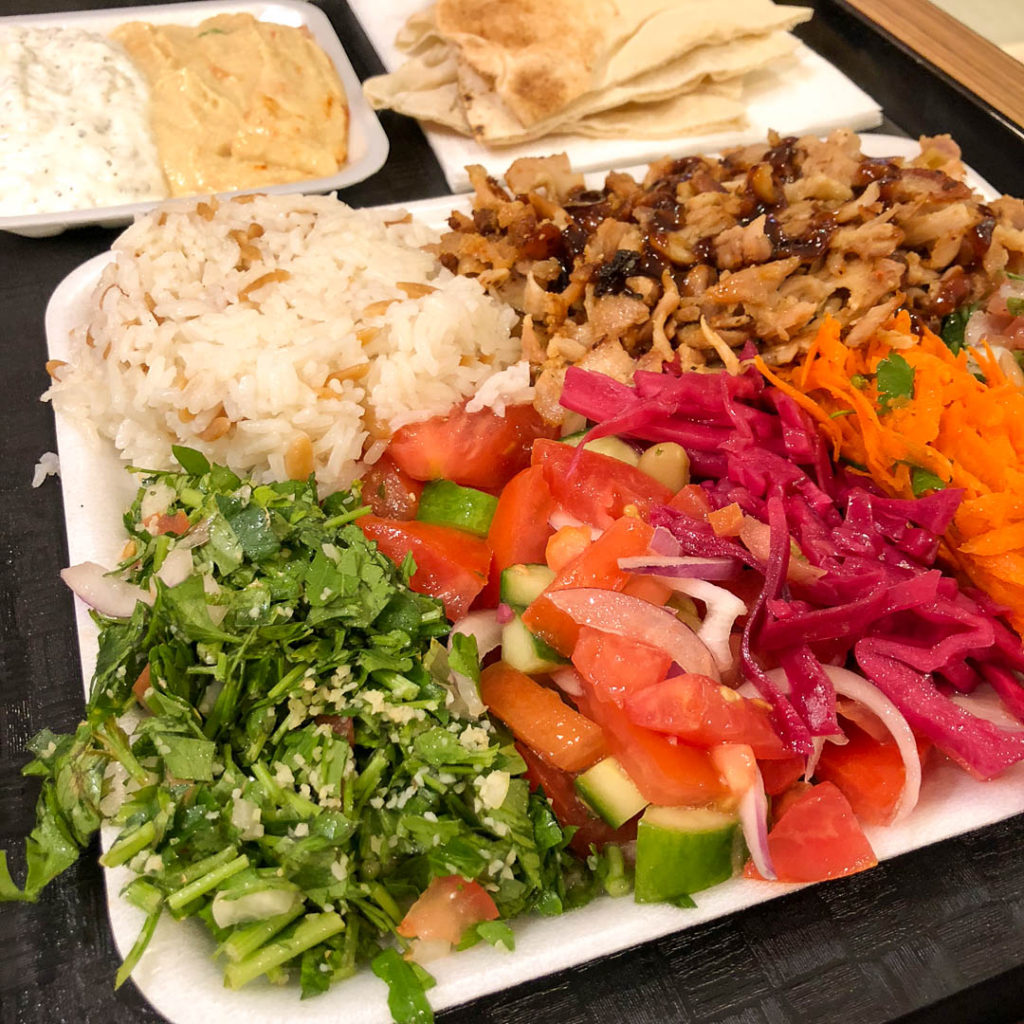 Since all airlines only allow one suitcase to Australia, I had to cargo my stuff here. I did air-cargo via Skynet with the stuff arriving in about a week. From surviving on two plates and a frying pan, I suddenly had a set of cooking pans, plates, bowls and cutlery. It is crazy hard to pack up one's entire life in one 30 kg suitcase. I mean, 5 kg was just my documents and the suitcase itself. So if there's something you really want to bring to Australia, get it cargoed. Don't go crazy and bring everything since yes, many things are available here. But certain things are necessary with an emotional meaning to them. I am going to do a separate post on my cargo experience in detail so stay tuned.
When I asked for furniture options for a starter home, almost everyone recommended IKEA. But no one mentioned how long it takes to actually assemble the furniture. I ended up going to IKEA on my first day here as it was a weekend and the husband was free. Best way to deal with jet lag btw. We decided on what we wanted and got it delivered a few days later. We spent a week assembling it. For a while, it was us and the cartons at home.
We use way too many spices, herbs and utensils in Desi cooking. Why this epiphany? Because every single time I thought my grocery was complete, I realized one more thing that I had missed. For instance, the first time around I got powdered spices and forgot to get whole spices. So no kali mirch, laung, daal chini, and you get the drift. No wonder why Shan masalay is so popular. Once I got the spices, I realized I need spice jars too, and of course jars to keep lentils, rice and the like. It took a few grocery trips but I now have a functioning kitchen. Setting up a running kitchen takes time and money, and there is no need to stress if things aren't perfect. Best to buy a few things at a time, figure out what works and then buy more, based on needs rather than wants.
Ingredients also brings up one of my favourite topics here, which are the local grocery stores. The top two stores are Coles and Woolies (short for Woolworth's), with at least one being within 20 – 30 minutes of every place I have been to. There is also Aldi. The variety of products available at the stores is what amazes me. There is an affordable store brand for almost every staple, and there is a proper aisle for Asian foods. Basically, one can get Basmati rice, the Desi style slightly khatta dahi, and the entire array of Desi spices and herbs at the local supermarket. Even karri patta and ginger garlic paste. In certain locations, even Shan masala are available. There is even a selection of halal meat, not in every location of course, but if one is in a hurry, the local store has halal chicken. Just a quick note, though I am calling Coles & Woolies local stores, they are actually pretty huge hence the wide product range. They also have a lot of pre-cut fruit and vegetables available, sliced mushrooms, salad bags, and salad bowls.
Though a lot of stuff is available here, it doesn't necessarily taste the same. Different brands and different spice levels means that sometimes the salt is too mild and sometimes it's too strong. Spice is usually mild. The soil is different, the fruit and vegetable varieties are different so they also cook and taste differently. For instance, I wanted dahi and my husband got Chobani greek yoghurt. It wasn't bad, but it didn't taste like yoghurt back home. I then scrolled through the yoghurt aisle and discovered pot set yoghurt, and it tasted delicious. So yeah, lots of ingredient trials going on.
That's about it. I have had a lot of people ask me whether I miss Pakistan, and right at this moment I don't. I miss my family and friends, but right now I am just happy to be reunited with my husband and starting my life here. Life in Sydney is way different from Karachi, but if I keep comparing the two I am going to make myself miserable. I do miss Karachi, and every photo of falsay on my feed just makes me go like 'I want', but right now I am exploring Sydney and trying to build a life here. Alhamdullilah, life is good, and I hope I am able to face whatever challenges come my way in the future.
To keep updated with recipes, stories and so much more follow me on Facebook here, Instagram here and Twitter here