A collection of 19 make ahead recipes for Ramadan to save you time in the kitchen and help you prepare iftar, sehri and dinner as stress free as possible. 
Make ahead recipes are a savior in Ramadan. Not only do they help you plan ahead, but it's far more efficient making a recipe in bulk. Prepare them when you have some free time.
Better yet - get the family together and make a production line of it. And then take a deep sigh of relief because you know you have something in the freezer, fridge or in the cookie jar. In case you have stock leftover, just keep it for the Eid trolley.  
I am sharing this collection of 19 delicious make ahead recipes for Ramadan from some of my favourite food bloggers! Plan your menu and get your family together to make some scrumptious goodies for the month of Ramadan ahead. Once your pantry, fridge and freezer is stocked you will have so much less to worry about for the month ahead.
Bliss balls are tiny ball sized snacks made with nuts and fruits, and all sorts of good things. Izzah's version has cacao, raspberry and coconut which not only taste delicious but also look super pretty. Make a batch and keep in a cookie jar for a nutritious snack for Iftar or Sehri.
These aloo samosa are similar to the ones that you get from outside, but even more delicious. Chatpati aloo filing encased in a flaky crispy dough. Make sure to serve with green chutney. Keep a batch in the freezer to fry as needed.
Wajiha gives chicken nuggets a gourmet twist with fresh parmesan and chili. I also love her hack for cutting the chicken nuggets into squares to avoid having to form them by hand.
Ramadan food doesn't have to be all savoury. Make a batch of these delicious elaichi and zaafran flavoured meethi tikyaan and keep them in a jar on the counter. Enjoy them with chai after iftar.
Mash ki daal kay dahi baray or lentil fritters are one of my favourite items to eat in Ramadan. They are filling, healthy and so delicious, especially when topped with lots of chutney and papri.
6. Papri - Desi Wonder Woman
Papri is a must for chaat, and chaat is a must in Ramadan (basically one bowl every day), which is why Shehzeen's papri recipe resonated with me so much. It's a must make recipe for anyone (aka me) who has scoured the city for papri, and is unable to find it.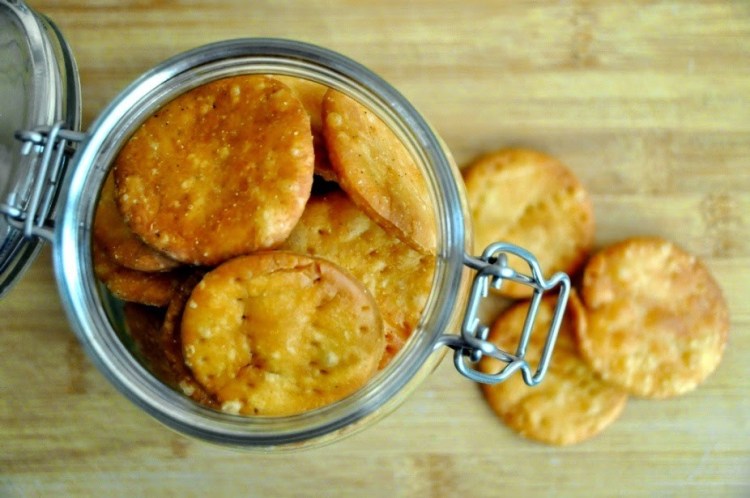 This keema recipe by Kashmiri Foodie isn't the traditional Iftar recipe, but it can be prepared in advance for dinner or Sehri the next day. I would ideally recommend making double the quantity - eat it fresh, and save the leftovers (if any) for a rainy day.
Bakery style patties with that flaky puff pastry have always been a guilty pleasure for me. Ainycooks shares a from scratch recipe using puff pastry, and a quick hack recipe that can be made using frozen paratha. Whatever recipe you use, make sure there's a stash in the freezer to bake as needed.
A mug of milk for Sehri is something that has always kept me energised and full the entire day. You can have the milk plain but wouldn't you rather have badam harira? This almond and cardamom spiced milk amps up the nutrition and the flavour. It's technically not a traditional make-ahead recipe, but I would put the almonds, cardamom and sugar in a bowl in a saucepan at night. Add milk, and heat in the morning. Leftovers can be drunk the next day.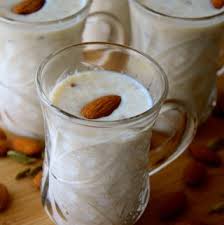 When I saw Amina of Hungrypaprikas making this lahm ba'ajeen, I knew I had to bookmark it to make for later. It's like a middle-eastern pizza - ground beef, vegetables and spices on a soft and thin dough. Would be delicious for iftar, and dinner post iftar as well.
11. Black Tyson - Afsheen Ovais
I loved this kalay chane ki chaat or black tyson chaat (the essential English translation for an expat) by Afsheen. Though you add the fresh ingredients in the end, the chanay can be boiled and prepped to keep in the freezer to last over the full month of Ramadan.
I love Afelia's Kitchen's hack of using tortilla wraps to make samosas. Not only is it easier to make samosas, but the tortillas add their own flavour and distinct crunchiness to the samosas. Her recipe is for lamb samosa, but you can switch it up for other types of meat.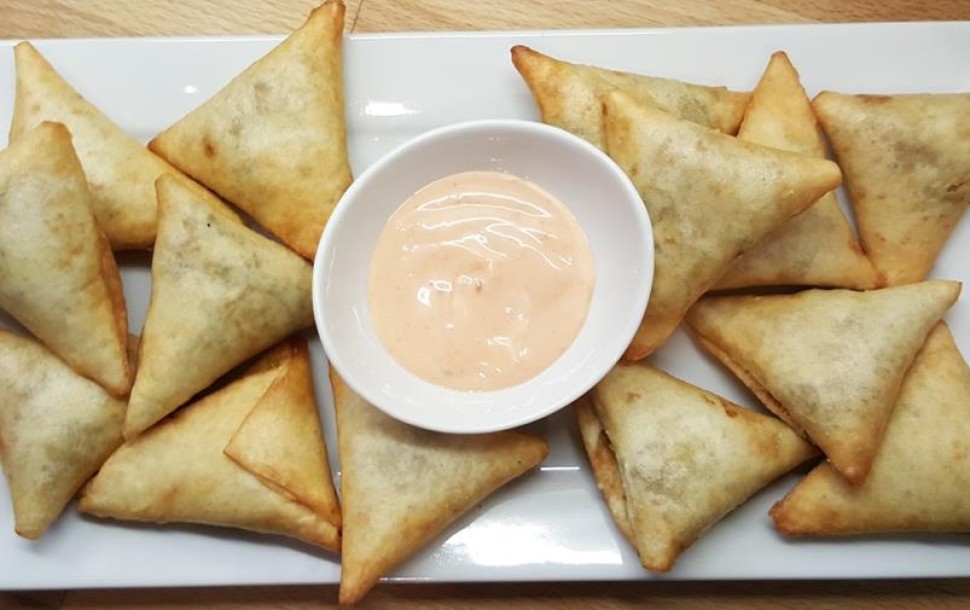 13. Vegetable Samosa - Recreating Recipes
I love the platters that Hasina of Recreatingrecipes makes, and I mean to attempt making one this Ramadan, and one thing that I can see for sure in the platter are her vegetable samosas. With a spicy filling of potato, carrot, peas and corn they would be delicous with green chutney. They are freezer friendly.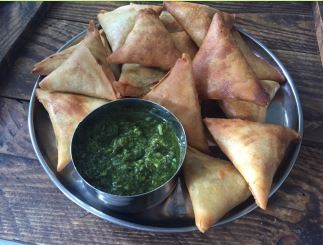 You know what's missing in all those fried Iftar times - chutnies, and my personal favourite has to be imli chutney. It's khatti meethi (tart & sweet) going perfectly well with sweet and savoury. Drizzle it on dahi bara's, serve it with samosas and just eat with a spoon. Make a big batch, and keep in the fridge so it will last you throughout Ramadan.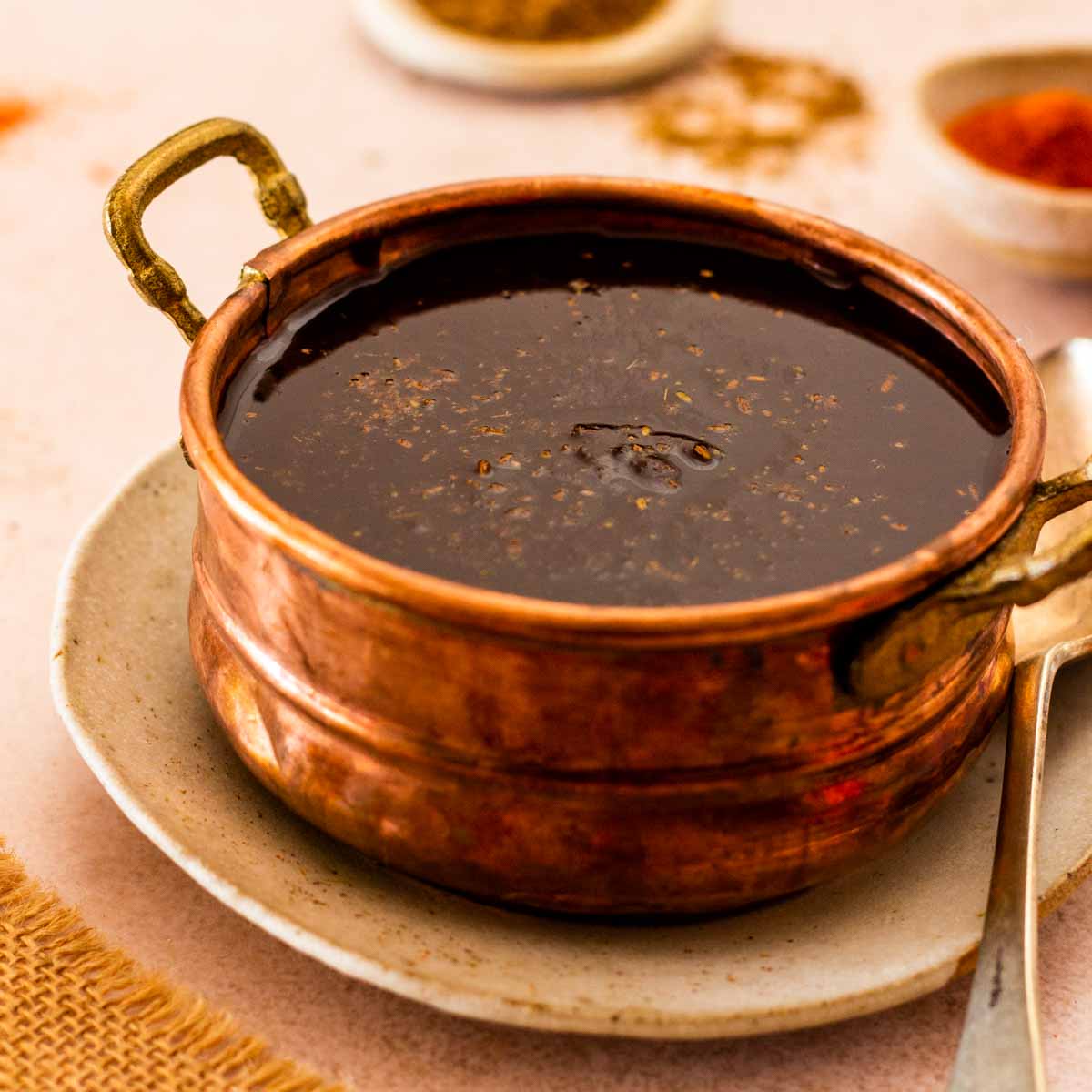 A Pakistani freezer isn't a Pakistani freezer if it doesn't have a stash of shami kebab in them. Maryam Jillani shares her recipes for this classic Pakistani kebab. Serve them with paratha for sehri, fry them up for iftar, make a sandwich or eat them with roti for dinner.
Different in taste, but just as popular as the shami is the chapli kebab! It's spiced with anaardana (or pomegranate seeds) which gives it a unique flavour. Make sure to follow Chili to Choc's tips on how make the perfect chapli kebab and also how to freeze them so they last you for at least a few weeks.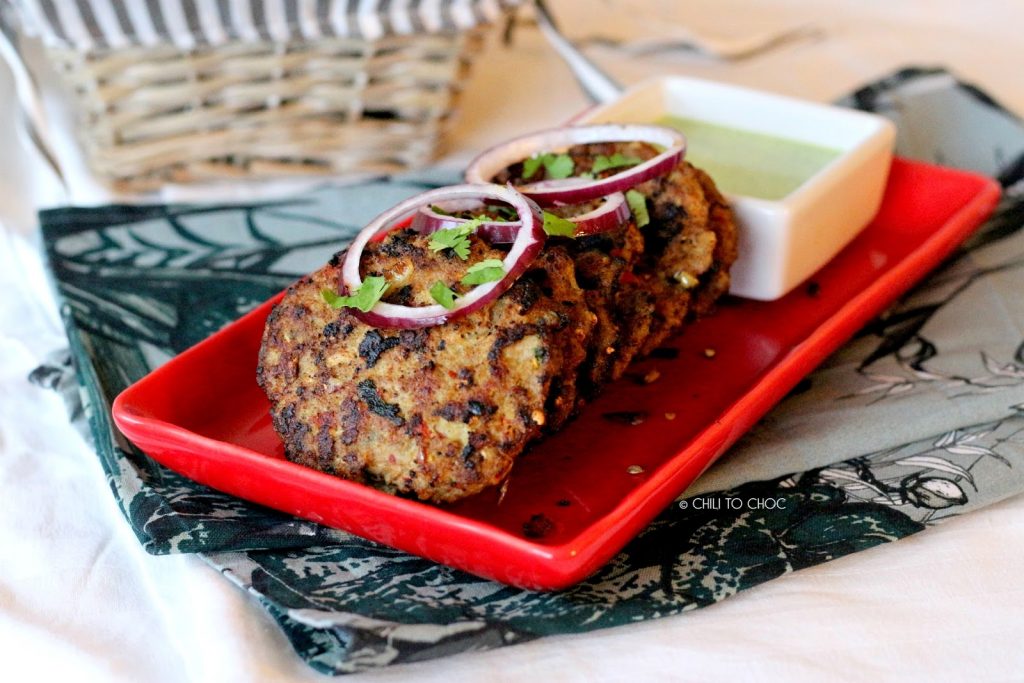 17. Nan Khatai - Allflouredup
Nan khatai is the quintessential Pakistani cookie. It's spiced with cardamom, topped with pistachios and has a soft buttery texture. Perfect with chai after iftar. Make a big batch and store in the cookie jar.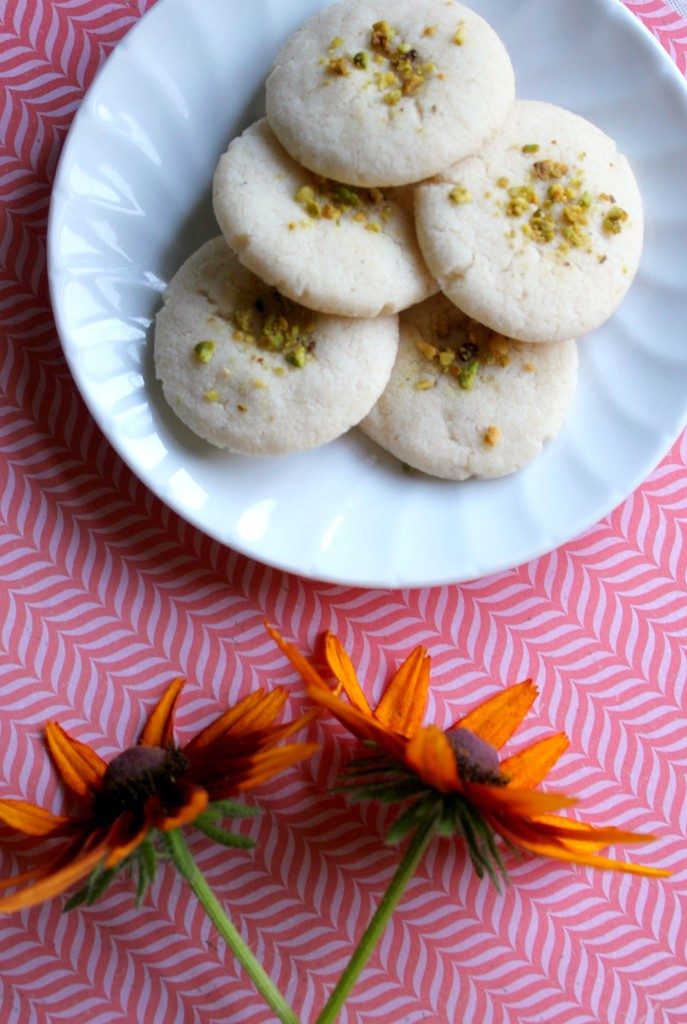 These crispy chicken tenders are bound to be a favourite among adults and children both! The cornflake coating adds to the crispiness, and also makes them easy to freeze. Just fry and enjoy with ketchup or chili garlic sauce.
Incorporate some vegetables into your diet by making these turnip kebabs by UrduMom. Turnip or shaljam is a vegetable that's rarely eaten but who can resist shaljam turned into kebabs.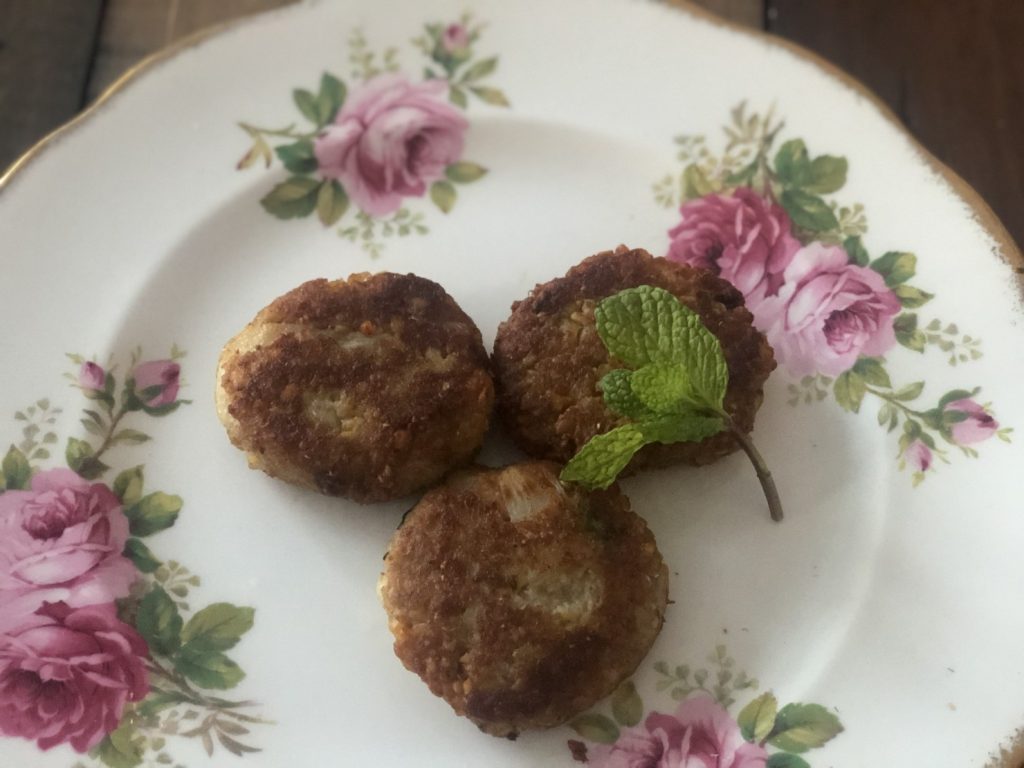 If you are looking for more recipes for Ramadan, all the Ramadan recipes on my blog can be found HERE. You can also check HERE for my Ramadan meal planner and sample menu guideline for iftar, sehri and dinner.
What's your favourite make ahead recipe for Ramadan?
Would love it if you could try out and rate the recipe, and let me know how it was in the comments below!