This blog post contains many creative ways to use up leftovers, along with leftover recipes that will result in new meals for you and your family. Reduce food waste, use up leftovers, and also save money.
In my last blog post, I talked about how to reduce food waste and leftovers from happening. But there are many cases (some intentionally) when we end up with leftovers, that we just don't know what to do with. This article talks about a variety of ways that you can use up leftovers. I also share a couple of leftover recipes, that will let you turn leftovers into new meals for yourself and your family.  Reduce food waste, use up leftovers, and also save money. What a win win situation. 
1. Be purposeful in the way you plan out your recipes 
When you are doing your menu planning for the week or month, think about how the leftovers can be used, if there are any. This will help you in saving both time and money. For instance, when I am doing meal prepping I will prepare a big batch of roasted vegetables, and then use them in different ways - one day as a side to grilled chicken, one day in a salad, and one day in wraps. Sometimes, I also double recipes and freeze one portion to take out when I don't have the time to cook. 
2. Dedicate a leftovers night
It's a great idea to dedicate one day of the week as leftover night. Don't cook anything, and just take out all the containers of leftovers, and finish them up. Not only does it clean out your fridge, but it's also a time when the kitchen is effectively closed, and no one has to worry about the cooking. 
3. Today's leftover dinner is tomorrow's lunch 
This strategy not only finishes your leftovers, but also saves time and money that would be spent in getting lunch from outside. Depending on what is cooked, you can either put the leftovers in a container for lunch as is, or add an extra side. Since it's difficult to eat roti / flatbread at work, I would make a sandwich or wrap out of the leftovers, or serve the curry with rice or quinoa, or shred the chicken and add it in pita pockets. 
4. My favourite leftover recipe - make a sandwich!  
Everything tastes good in a sandwich or wrap, especially if you add some cheese and mayo. If you have leftover chicken salan, wash the boti (chicken piece), shred it up and use it in your sandwich. Aloo keema tastes amazing in a sandwich - just mash up the potatoes. Same goes for vegetables -  I have made cabbage sandwiches, and roasted vegetable sandwiches, and chickpea sandwiches. Just make sure to avoid the salan (gravy) as that can cause the sandwich to be soggy. Wraps, pita pockets, baguettes are also a good way to switch up your sandwiches game, and add more interest in what you are eating. 
5. Spice things up 
It can feel boring to eat the same thing multiple times, so what you can do is change up the spices to create a new flavour combination, and a new meal. Options include:
Dahl / Daal: Breath new life into dahl / dal by adding vegetables and doing a fresh tarka (tempering). Biryani: Combine leftover salan together, add a tablespoon or two of biryani masala, and make a leftover biryani. My mother would do this everytime we had lots of random gravies together, and she would add leftover keema (mince) or koftay (meatballs) and even vegetables. We would all finish it in the guise of biryani. 
Masala salan: If you have lots of Desi leftovers (sabzi, salan, and the like) saute some garlic and curry leaves in a pot and add everything in the pan. Heat it up, and add a bit of chili. The fresh tarka (tempering) will make it taste fresh. 
Kebabs or Cutlets: Aloo kababs or potato culets can be a great way to use up leftovers. Just mash potatoes, add shredded chicken or a can of tea, whatever vegetables are in the house, and spices.. Mix it altogether, coat with bread crumbs and fry. I do the same with my chicken meatloaf recipe - I add whatever random vegetables are in my fridge, amping up the nutrition of the meal and finishing off the vegetables at the same time.
Asian stir-fry or bowls: Similarly, if you have lots of non-Desi leftovers do the same thing but spice it up with sriracha or soy sauce. Make a leftover stir fry and serve it with rice, or serve a mix of items separately and let everyone create their own rice bowl. Or if you don't like rice, you can serve tortillas, wraps or tacos on the side.
6. Warm your leftovers properly
When food is served at the right temperature, it just tastes better. So I always make sure that leftovers are warmed properly - it also reassures me that any possible bacteria is also eliminated. In the case of curries, I heat them on the stove, stirring every few minutes, and adding water if required. Heating on a stove is also a great way to add different spices or mix up leftovers to create a new dish. Fried food is best warmed in the oven, the air fryer or on a frying pan on the stove, not in the microwave. Same goes for pizza and sandwiches. 
7. Make a casserole 
Casserole style recipes are perfect for leftovers - not just for cooked leftovers but also for those random vegetables that are hanging out in the fridge. Just add everything together in a dish, add sauce and/or cheese, and put it in the oven till it's hot and bubbling. Serve with garlic bread, or mashed potatoes, or even some rice. I guarantee it will be devoured and eaten in minutes. Some recipes in which I utilise leftovers are my chicken pot pie recipe, my cheesy casserole bake,  and this Shepherd's Pie. In all three recipes, I follow the base recipe, and then add whatever ingredients I have in the fridge.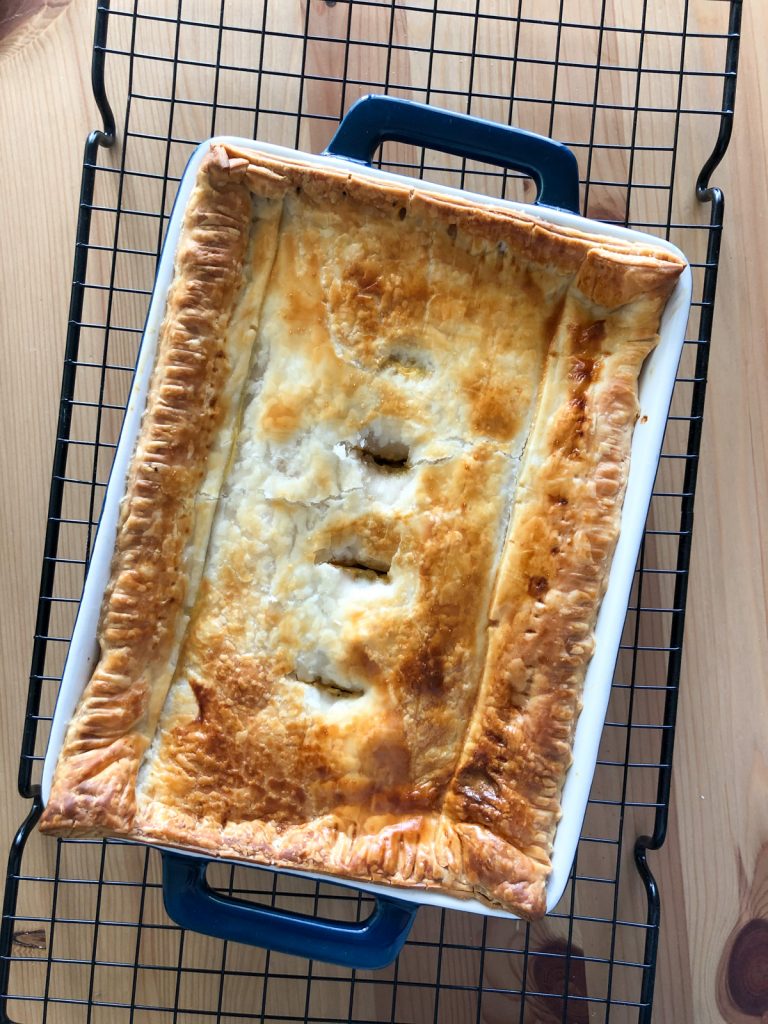 8. Turn bread into breadcrumbs and more
Bread can spoil quite quickly, but there are many things that you can do to salvage it's life. If you know, you won't be able to eat the bread right away, keep it in the freezer and take out a few slices as needed. Keeping bread in the fridge also prolongs its life by a couple of days. In case the bread turns stale and dry, turn it into bread crumbs or croutons, and keep in the freezer. You can also make French Toast or Shahi Tukray - recipes which are perfect for bread that is a few days old.
9. Fried Rice
Fried rice is not just one of those recipes that is loved by everyone, it is also quick to make and is a great use of leftovers. Rice for one, and then whatever else you may have in the fridge - sometimes I add chicken, otherwise eggs and vegetables are good enough. I add lots of garlic and red chili flakes to make this Indo Chinese chilli garlic fried rice, which is a family favourite every time I make it. 
10. Stir fries, noodles and pastas: 
Asian style noodles and stir fry, and Italian pasta are a great way to use up leftovers. Saute onion, ginger and garlic in a hot pan, and add whatever protein you have along with leftover vegetables (or frozen vegetables). Add your sauces of choice, and then serve it with rice or quinoa. Or you can toss in noodles, to make an Asian leftover chow mein. Not the most authentic recipe, but will taste delicious nonetheless. 
Same thing for Italian pasta - saute vegetables in olive oil and garlic, make a quick white roux or you can add your preferred tomato sauce, and then add protein of choice along with vegetables. Toss through the pasta, and serve hot. If you don't have sauce, you can always just make a quick lemon butter sauce, or an olive oil and minced garlic sauce. 
11. How about a smoothie, with a baked goodie on the side 
Smoothies are a perfect way to use up leftovers. Plus leftover fruit and vegetables can also be chopped up and kept in the freezer to use in smoothies later on. Just place all the ingredients in a blender, add honey or sugar with milk and blend. 
Don't like smoothies - how about some baked goods instead? Ripe bananas are perfect for banana bread, berries and stone fruit can be used to make jam, and in case you are not a fan of desserts, there's always savoury baking. Make some savoury muffins, or mini quiches, or breakfast burritos.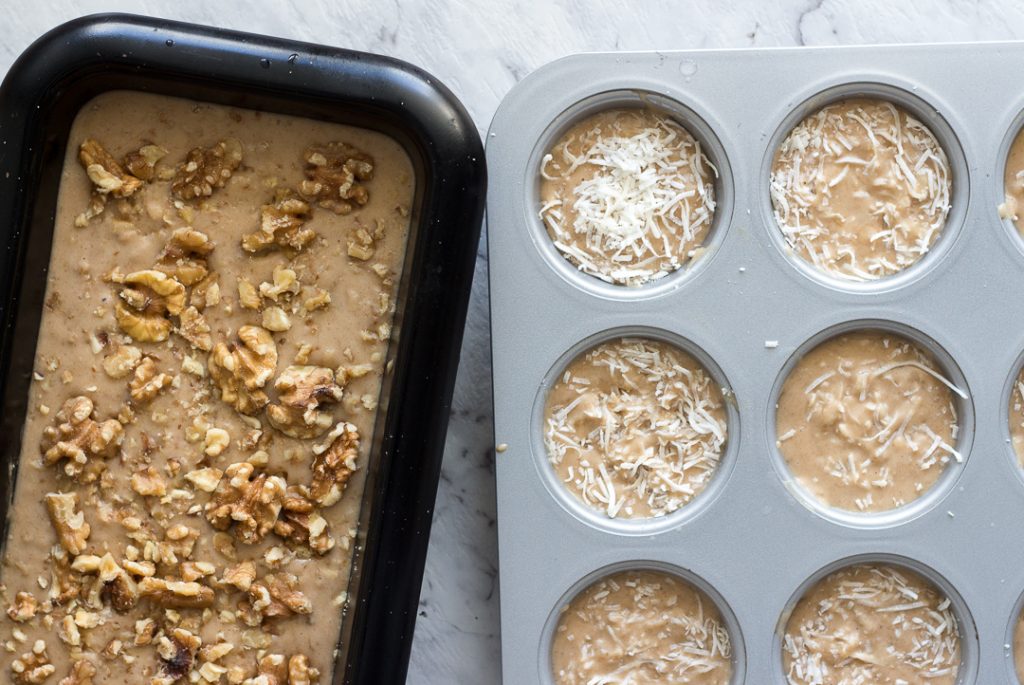 12. Save your vegetable scraps 
All those vegetable scraps that we tend to throw away, they have quite a few uses. The most common one is that they can be used to make natural compost, but that's only applicable for people who have a garden. For those that don't have a garden, save the vegetable scraps and use it to make vegetable soup. Just keep saving the vegetable scraps in a ziploc bag that you can store in the freezer, and once it's full, use it to make stock. Similarly, chicken bones, and chicken carcasses can also be used to make chicken soup. 
Lastly, out of the many ways to use up leftovers, a mindset change is most important.
Now I do understand that not everyone is comfortable eating leftovers, especially people in Desi households who grew up eating fresh food on a daily basis. If you grew up eating fresh roti right off the stove, then getting used to eating leftovers can be hard. 
In this situation it's important to instil the importance of reusing leftovers in your family, and the people around you. Some things that may help in this are: 
Making fresh food on a daily basis is time consuming and labour intensive, especially for a large family. Make your family understand the time and effort it takes. Meal prep and batch cooking can be such a huge help in that regard not to mention it also saves money and reduces the grocery budget. 

Secondly, food waste. According to OzHarvest, "⅓rd of all

food produced is lost or wasted. That's around 1.3 billion tonnes of food, costing the global economy close to $940 billion each year. One out of nine people do not have enough food to eat, resulting in 793 million people who are undernourished." We need to do what we can to reduce food waste. What we do may seem insignificant, but in the grand scheme of things, it all adds up. 

Thirdly, and this is important for those who are Muslims as it's a part of our faith.

"Eat and drink but waste not by excess, for Allah loves not those who waste." (Quran 7:31) The Prophet (pbuh) encouraged people to avoid leaving leftovers, saying, "You do not know which part of your food carries the blessings." 
Do share your tips and suggestions on how you creatively reuse your leftovers to reduce food waste, and share your leftover recipes in the comments section below - I am sure we can all learn from each other, in this no waste journey.  
To keep updated with recipes, stories and more follow me on Facebook here and Instagram here