Deciding what to make for dinner can be exhausting. Here's a Pakistani weekly dinner menu plan that will help you decide 'what's for dinner' or as we say locally 'aaj kia pakayein'
One of the most difficult tasks of the day is to decide what to cook for dinner. It's not as simple as what the family loves to eat, but also needs to take into consideration the grocery budget plus what is good for the house in the long-run. For instance, if the family loves meat, making a salan every single day would be a simple solution. But too much meat on a daily basis can be harmful, plus of course it will stretch the monthly budget.
But once this weekly menu is made, it makes planning so much easier! Go through the fridge and pantry, and make a shopping list based on what's available and what needs to be purchased. Decide on a day to do the shopping, and also decide how to do the meal prep for the week ahead. Some people prepare the food daily, after the kids have gone to school, and some people may decide to cook in one go for 2-3 days ahead. People who work may decide to do the majority of prep on the weekend, and just warm up the food for dinner. Whatever the cooking schedule, planning helps in scheduling the routine for the day leaving more time to relax and spend with family instead of stressing out in the kitchen.
So on popular demand, starting a new section on the blog featuring sample weekly dinner menus. These will be shared on the 1st and 3rd Friday of every month, leaving enough time to plan for the week ahead on the weekend. Follow the menu as is, or use them as a guideline for your own personal meal plan.
Monday – start off the week with a vegetarian meal by making aloo cutlets or potato kababs. The leftovers can be used as a snack or made into sandwiches for lunch. Recipe HERE.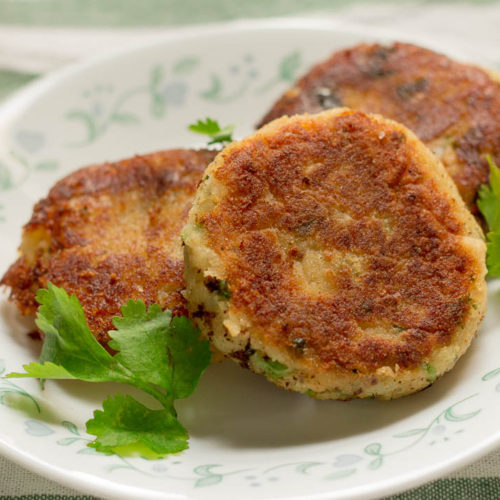 Tuesday – the regular chicken ka salan. Try out my recipe here or just use your traditional family recipe.
Wednesday – Eat your portion of vegetables with this vibrant aloo gobi matar sabzi recipe.
Thursday – a Pakistani classic. Aloo Gosht. Make it in beef, mutton or chicken depending on what your family prefers.
Friday – Daal Chawal. Pakistani Comfort Food. Serve plain with raita & salad, or with shami kebab for a an additional protein portion.
Saturday – A decadent butter kitchen for the weekend, with tandoori naan, paratha or steamed buttery rice. Recipe HERE.
Sunday – Kitchen closed. Leftovers or take-away.
Do let me know what you think of this new feature, and if you make a weekly menu plan. Plus share your own plans so other readers can also take inspiration.
To keep updated with recipes, stories and so much more follow me on Facebook here, Instagram here and Twitter here